Aaron Wexler
WestCoast VBC Founder & Beach Director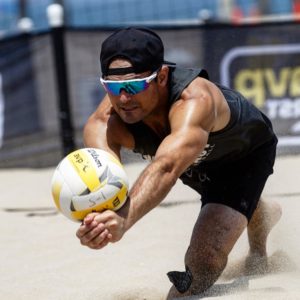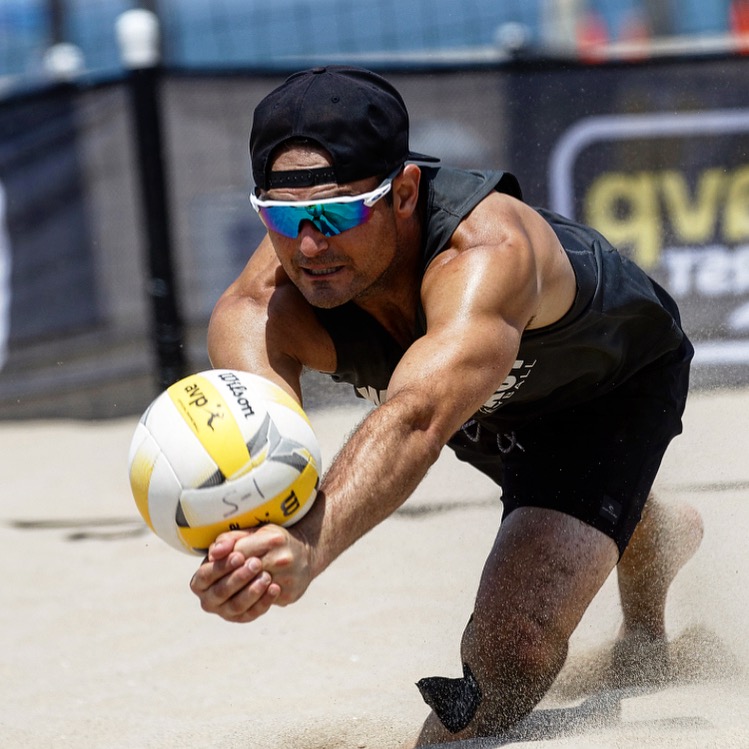 BCAP 1 Certified 2018 (USA Volleyball Beach Coaching Accreditation Program)
Crossroads School Varsity Girls Head Coach 2013-2017
Crossroads 2016 CIF Champions, D3 State Regional Champions, D3 State Finalists
CIF 2016 D6 Coach of the Year
UCLA '11 Volunteer Assistant for UCLA Women's team under Mike Sealy WON D1 CHAMPIONSHIP
B. A. in Geography/Environmental Studies '06
UCLA Libero for Mens team under Al Scates '01-'05
SAMOHI '01, Setter/OH
Competitor on beach circuits: 10+ years of competing on the beach – 4 CBVA Open Titles, 2 AVP Main Draw appearances, 1 NVL Main Draw appearance
Gilberto Classic Champion x4, '15, '17, '18, '19 (Venice CA)
Maccabiah Games 2005 Silver Medalist, (Israel)
14 years of indoor girls club coaching: WestCoast VBC '14-'17, Sunshine VBC '10-'14, Sinjin Smith Volleyball Academy '08-'09, Palisades VBC '06-'08
National Academy of Sports Medicine Certified Personal Trainer. CPR/First Aid certified
Current private indoor & beach coach for clients for 8-30 years old
Coaching Philosophy:
"Commit to the process of becoming 1% better everyday, as a player and as a person. As you show up as the best version of yourself, others around you will be empowered to do the same. Be grateful for your opportunities, be fearless in your efforts, and always play with love for the game."
Lily Justine
WC Beach Coach 
Lily Justine, 20 years old, UCLA student-athlete on the Division I Beach Volleyball team.
From Chico, Ca. Attended Pleasant Valley High School where she played varsity indoor volleyball all four years.
Played for the Bruins on court 5 with partner Savvy Simo in 2017, then court 2 with partner Sarah Sponcil both in 2018 and 2019. Won back-to-back D1 NATIONAL CHAMPIONSHIPS in 2018 and 2019.
In 2018 won PAC-12 championships and PAC-12 Championship All-Tournament team.
In 2018 received VolleyMob First team All-American and court 2 Pair of the Year, AVCA All-American Honorable Mention, and PAC-12 All-Academic Second Team.
In 2019 received PAC-12 Championship All-Tournament team, AVCA All-American, and PAC-12 All-Academic First Team.
Has coached numerous indoor and beach volleyball camps for UCLA from 2016-2019, as well as her own beach camp "Lily Justine's Beach Volleyball Camp" that she runs every year in her hometown.
Lily plans to graduate from UCLA in 2020 with a B.S. degree in Physiological Science and apply to medical school for Fall 2021.
Coaching Philosophy:
"Give it your all in every moment."
Allison Griffiths
WC Beach Coach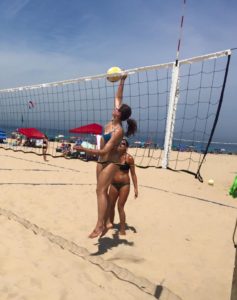 Competitor in AVP, P1440, CBVA, EVP, and MPVA beach volleyball tournaments since '14
M.S. in Structural Earthquake Engineering from UCLA '19
B.A. in Civil Engineering from the University of Notre Dame '16
University of Notre Dame Club Volleyball '15 – '16 (OP)
University of Notre Dame summer '14 volleyball camp assistant coach
University of Toledo Varsity Volleyball Team '12 – '13 (OP)
Aquinas College Varsity Volleyball Team '11 – '12 (OH/OP)
Saint's Volleyball Club Assistant Coach '11 – '12
Dewitt High School Graduate '11
Coaching Philosophy:
"As coaches we are preparing you for life both in the sport and in everyday life.  The key philosophies of honesty, competition, tenacity, and self confidence taught on the court serve to help us become better and more successful individuals in whatever we hope to accomplish.  The only limits we have are the ones we impose on ourselves."
Anne Marie Taylor
WC Beach Coach 
JV Head Beach Volleyball Coach for Notre Dame Academy 2018-Present

Freshmen Assistant Coach and volunteer Varsity Coach for NDA indoor team 2018

Assistant Director for Beach Volleyball National Events (BVNE) Tournament Series 2017-Present
Director and Coach for Santa Monica Pier Location under Sinjin Smith (Adult Classes) 2017

Director and Head Coach Sinjin Smith's Beach Volleyball

Thousand Oaks Location (Adult and Youth Classes) 2016-2017

Coached for Three Years for Crescent Beach Volleyball Club and Sinjin Smith Beach Volleyball Camps 2013-2016

Volunteer Indoor Volleyball Coach at FIU- 2016

Indoor Camp Counselor LMU Indoor Camps-2013-2015

Played Varsity Volleyball for 2 Years at Notre Dame High School

Played Club Volleyball at SCVC and Club Troy for three years under USC coaching Staff

1 Year Indoor Volleyball at Louisiana Tech University

3 Years Indoor and Beach Volleyball Loyola Marymount University

1 Year of Grad School Beach Volleyball at FIU

Currently competing in AVP and P1440 Qualifiers

Has AAA rating with CBVA
Coaching Philosophy:
"Two quotes that I live by are "Success is peace of mind which is a direct result of self satisfaction in knowing you did your best to become the very best you are capable of becoming" – John Wooden and "Some people want it to happen, some people wish it would happen, others make it happen" – Michael Jordan. These two quotes took me through many hard times as an athlete and gave me confidence to go after my dreams!  My goal as a coach is to inspire all athletes to give their best into every practice and game even when they don't feel like it. My other goal as a coach is to create a culture of learning with a growth mindset approach to the game. If players can do that consistently, I have no doubt that they will be a success!"
Steph Waters
Little Spikers Beach Coach 
Began playing indoor volleyball at age 12

4 – year starter on high school team- P.K Yonge Developmental Research School (Gainesville, FL)
2000 Florida 2A State Champions 
2002 Florida 2A State Champions 
Outside hitter for the Gainesville Juniors Volleyball National club team from 2001-2006.
Defensive specialist at James Madison University from 2006-2008
Began playing beach volleyball in 2014, participating in CBVA tournaments – earned AA rating first season of playing competitive beach.
Reality television producer for shows such as Hell's Kitchen, Dancing with the Stars, Dallas Cowboys Cheerleaders – Making the Team along with many other shows.
Coaching Philosophy:
"I believe not everything comes to us naturally or easily. However, most things can be achieved through determination, focus and a genuine love for the game. Rather than thinking, "I could never do that" Start asking, "What would it take to do that?" Anything is possible with the right mindset as well as a plan of action."

Travis Schoonover
WC Beach Director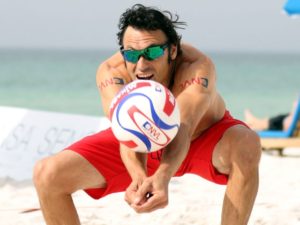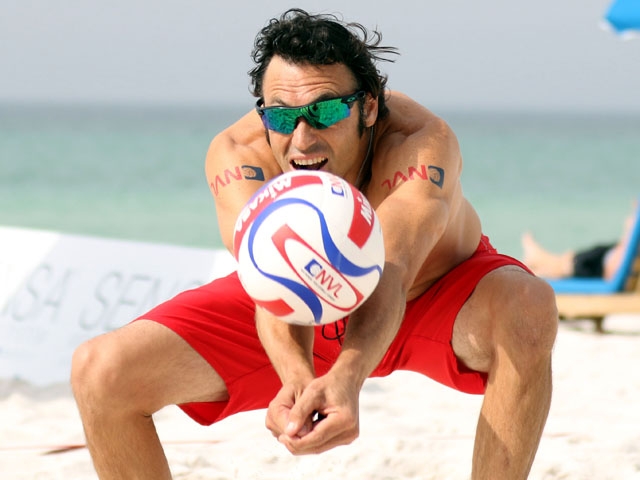 BCAP 1 Certified 2018 (USA Volleyball Beach Coaching Accreditation Program)
Crossroads School Girls Varsity Volunteer Assistant (2014-2018)
Crossroads 2016 CIF Champions, D3 State Regional Champions, D3 State Finalists
Thousand Oaks '01, Setter
Pierce College, SMC college, B.A. – Business (In progress)
Competitor on AVP, NVL, & CBVA tours: NVL Competitor & SmackSportswear Sponsored Athlete, NVL top 10 player '14 & BEST DEFENSIVE PLAYER '15
CBVA 10x Open Champion, Gilberto Classic Champ '17, Moonlight Beach Champ '17
13 years of club coaching: WestCoast '14-present, Sunshine VBC Head Coach '11-'14, Gene's Team Head Coach '08-'11, Reef VBC Head Coach '06-'08, Spectrum VBC Head Coach '05-'07, Mustangs VBC Head Coach '03-'05, Zuma Bay Head Coach '01-'03
Coaching Philosophy:
"I believe in proper preparation. This starts with mindset training for our athletes. I run progression-based practices sessions that focus on proper technique, fundamentals, and game preparedness."
Dylan Maarek
WC Beach Coach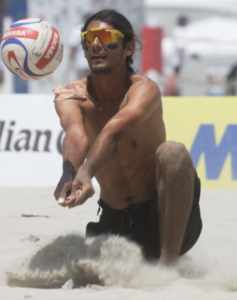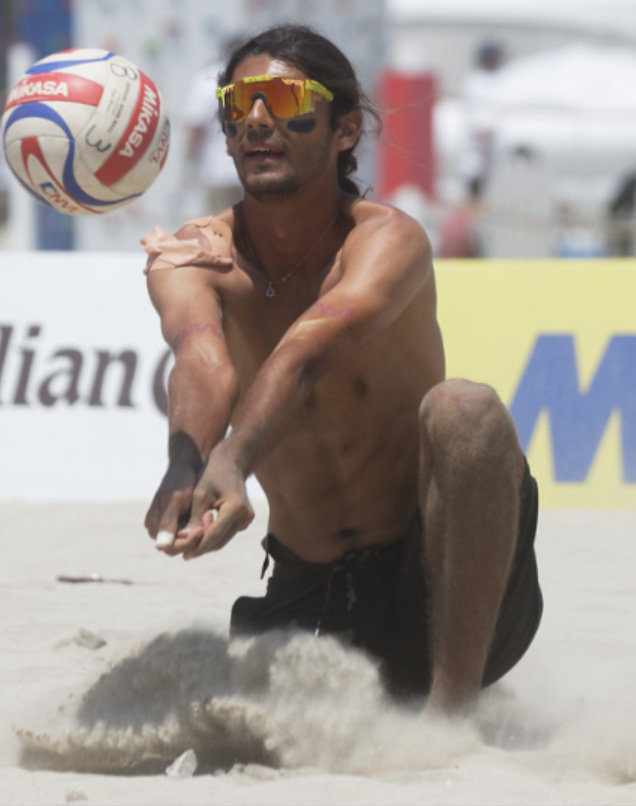 First Open win Age 21 (2014), CBVA Open Champion x8
2nd Place Finish NVL Long Beach 2017 (coming out of qualifier)
First FIVB Event Representing France 2018
3 AVP Main Draws
P1440 Main Draw 2018
Coached Mens Beach Team to a Silver at 2017 USA U19 trials
Coached Women's team to Gold 2017 USA  U19 trails
Coached Mens team to Silver in 2016 USA U21 trials
Head Coach Paul Revere boys and girls 2017 & 2018
Paul Revere Boys Delphic league Champions 2018
Head Coach at Pac6 2015: 16s team
Head coach  at Pac6 2016:16s team, 3 silver medals
Head coach at Pac6 2016: 14s team
Head coach at Pac6 2016: 14s team
Coaching Philosophy:
"With the right motivation, will power, and effort, anything can be achieved in this sport."
Ilan Goldstein
WC Beach Coach 
3 Year Starter NYU Volleyball (Setter), 

Team Captain (2009)

EIVA Semifinalist (2008) Best finish in program history.

 

Set records for most assists in a game, season and career.

 

3 Year Starter for Brentwood School (Outside Hitter)

2 Time CIF SS D4 Finalist (2003 & 2004)

3 Time All-CIF Selection (2003, 2004, & 2005)

3 Time All Olympic League Selection (2003, 2004, & 2005)

– 2003 Junior Olympics 16U Gold Medal

– 2005 Maccabiah Games Bronze Medal (2005) Beach Volleyball

– Junior Olympic 16U All tournament team selection (2003, SCVC)

– MA Sociology (2014) UCLA

– Private Music Teacher since 2011
Coaching Philosophy:
"I strive to help players become complete athletes; as prepared for success mentally as they are physically. By growing fundamentals into effortless familiarity with the game, we not only achieve more success on the sand, we also have more fun."

Nora Darrhar
WC Beach Coach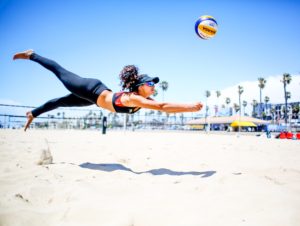 Current P1440 athlete
Played Libero in the French pro league in 2012
Played Libero at St. Andrews University and led her team to Nationals her senior year as team captain, making history for the school
Was 1st team all conference, all tournament team, all conference academics player of the week several times, and also National player of the week as the first athlete in the history of the school
Played for the national indoor volleyball team of Morocco in the 2015 African Cup in Kenya
Plays for the National beach volleyball team of Morocco and recently won a gold medal at the all African beach games in Cape Verde in July 2019, ranking her team second on the entire continent today
Nora is a p1440 athlete and has been with p1440 since day 1, training with some of the best coaches in the world and being apart of Kerri Walsh's development program
Nora has also played beach tournaments in several countries such as France, Belgium, Morocco, Monaco, Germany, Spain, US, and had ranked highly in several of these tournaments
Coaching Philosophy:
"I believe in the mantra of 'relentless pursuit.' As athletes, we face many obstacles: being told 'no,' physical injuries, mental setbacks, the grind of repetition, and the push to level up. Through relentless pursuit, an athlete can compete selflessly while never giving up mentally, physically, or emotionally no matter what the universe brings their way. My job as a mentor is to help athletes find their own version of relentless pursuit, while communicating positively and effectively, exercising gratitude, and helping players trust the process by showing them what they're capable of with undeniable grit and mental toughness."